Joenja is the
first

and

only

FDA-approved treatment for APDS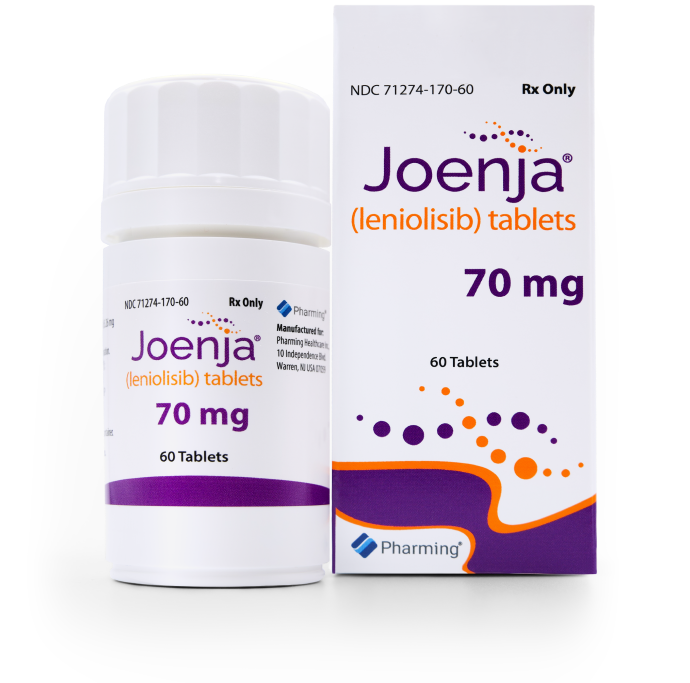 Joenja works on the source of the
disease itself, not just the symptoms
This is a graphical representation of a complex biological process.
In people with APDS, a genetic variant causes an imbalance of functional and immature B and T cells. This makes it difficult for the body to fight infections and may cause APDS symptoms.
Joenja works to control the hyperactive PI3K delta pathway, which helps to rebalance the immune system.
APDS, activated PI3K delta syndrome.
Select Safety Information
Tell your healthcare provider if you are scheduled to receive an immunization (vaccine). JOENJA may affect how well a vaccine works.
APDS, activated PI3K delta syndrome.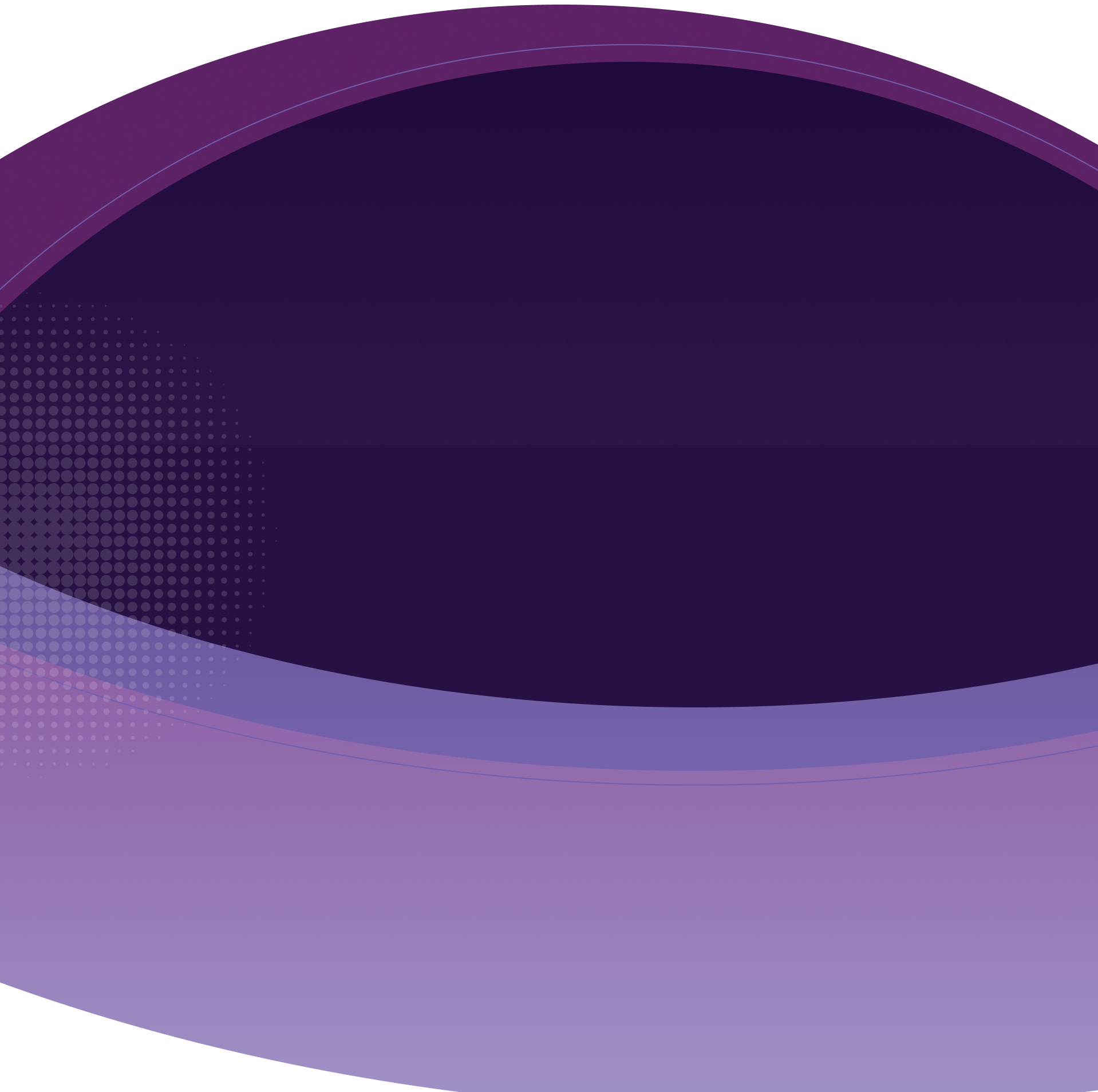 Helpful resources for you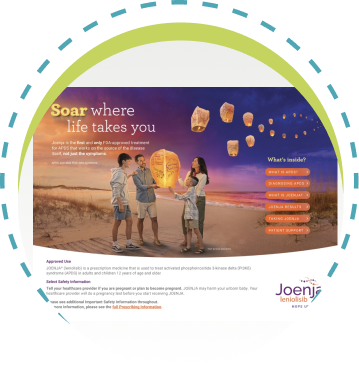 Patient Brochure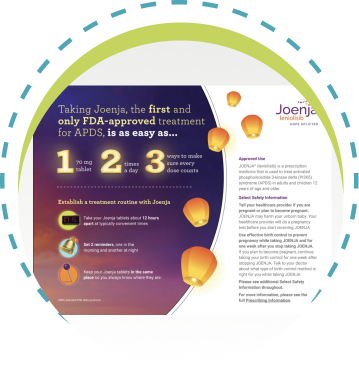 Administration Guide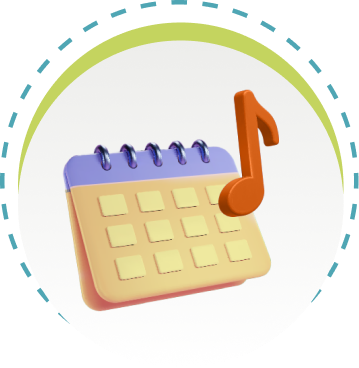 Free Reminder Tone
Starting and
Staying on Joenja
Find information about starting Joenja and helpful tips for getting into a routine.
Support for You
Learn more about the APDS Assist program and how it may be able to help you and your family.